Hills Metal Centre is your local BOC Gas Agent and Equipment Partner, stocking BOC gas, welders & welding supplies, PPE, workplace safety & industrial equipment.
We stock BOC gasses for all your needs, Welding, Refrigerant, LPG, Oxygen, Helium and more.
all the accessories: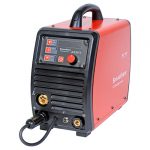 Welders
Plasma Cutters
Blowpipes
Handles
Cutting attachments and torches
Cutting  tips and nozzles
Cutting and Welding Kits
Hoses and Fittings
Mixers
Welding, Brazing & Heating Tips
Alloys
Flowmeters
FCAW Wires
Gouging Carbons
MIG/MAG Wires and Equipment
Stick Welding electrodes and Equipment
Solders and Fluxes
TIG and Gas filler rods
Ear Muffs
Welding Helmets
Welding Gloves
& Much More!
If We Haven't Got It, We Can Get It For You!